We offer retailers the ultimate brand discovery platform to carry out worldwide sourcing and buying. Backed by our team of experts with over 50 years of institutional knowledge in the fashion, luxury and lifestyle sectors. 
streamlined sourcing

AT A COMPETITIVE PRICE POINT.
With The Style Pulse, our members are guaranteed that each brand on the platform has been vetted and validated by our team of experts and are ready for wholesale partnerships.

With over 5,000 brands from premium houses to new and up-and-coming designers our members have an effective and efficient way to connect directly with top brands. International teams can share boards, exchange ideas and plan buying strategies easily inside platform. And it is constantly expanding with a curated selection of over 150 new brands that buyers need to know being added monthly.

The Style Pulse has been designed so that retailers of all sizes can leverage our database to make better informed and unbiased buying decisions.

A digital tool for an evolving market
The Benefits of Membership
The Style Pulse is a B2B digital buying tool developed by Lambert+Associates, a leading retail consultancy company with over 50 years of expertise in the fashion and luxury industry, that helps brands and retailers to flourish in today's global marketplace.
What our partners say about us
"Fashion is about relationships. The Style Pulse is backed by Lambert+Associates with whom we have been partners for over 20 years and we trust the people we know more than newcomers"
– Maria Lemos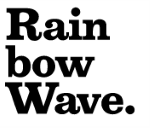 "The Style Pulse is a marketplace that connects the brands directly to the retailers. It would be a great opportunity for retailers around the world to see our product"
– Stephane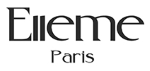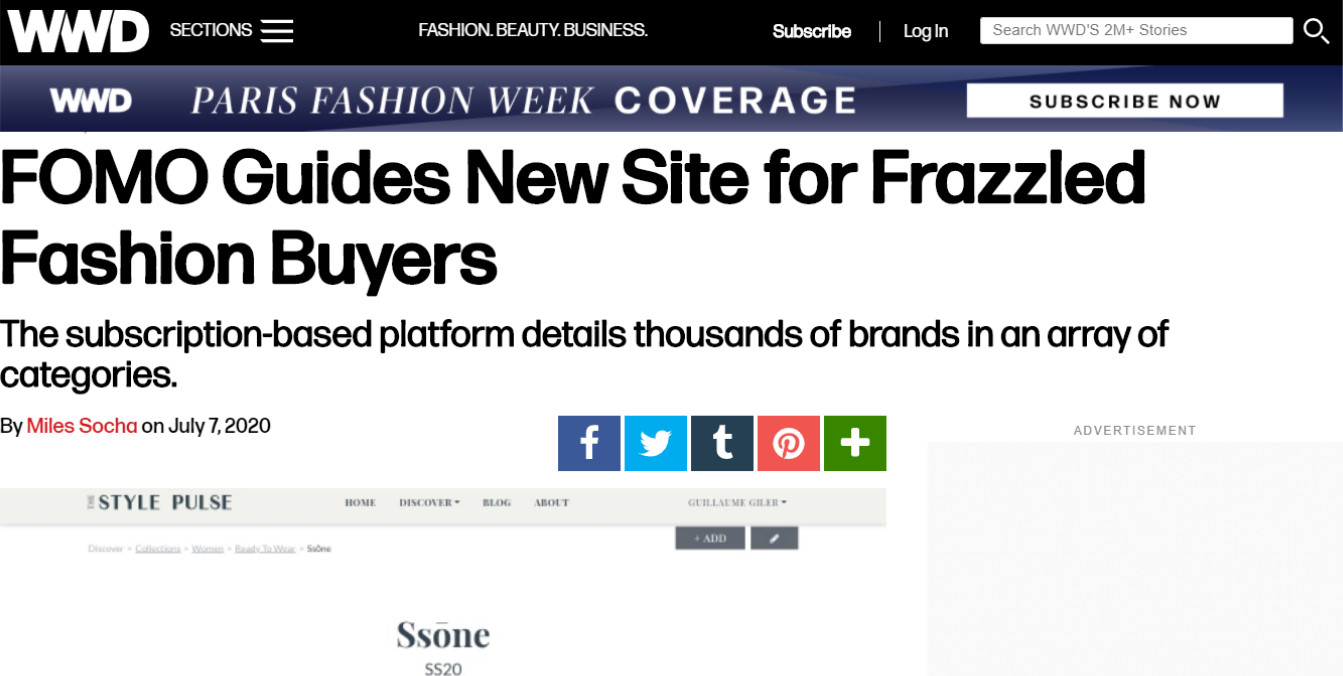 Enter Stylepulse.com, a new online platform [...] that lets retailers discover thousands of curated brands remotely, or better prepare for buying trips.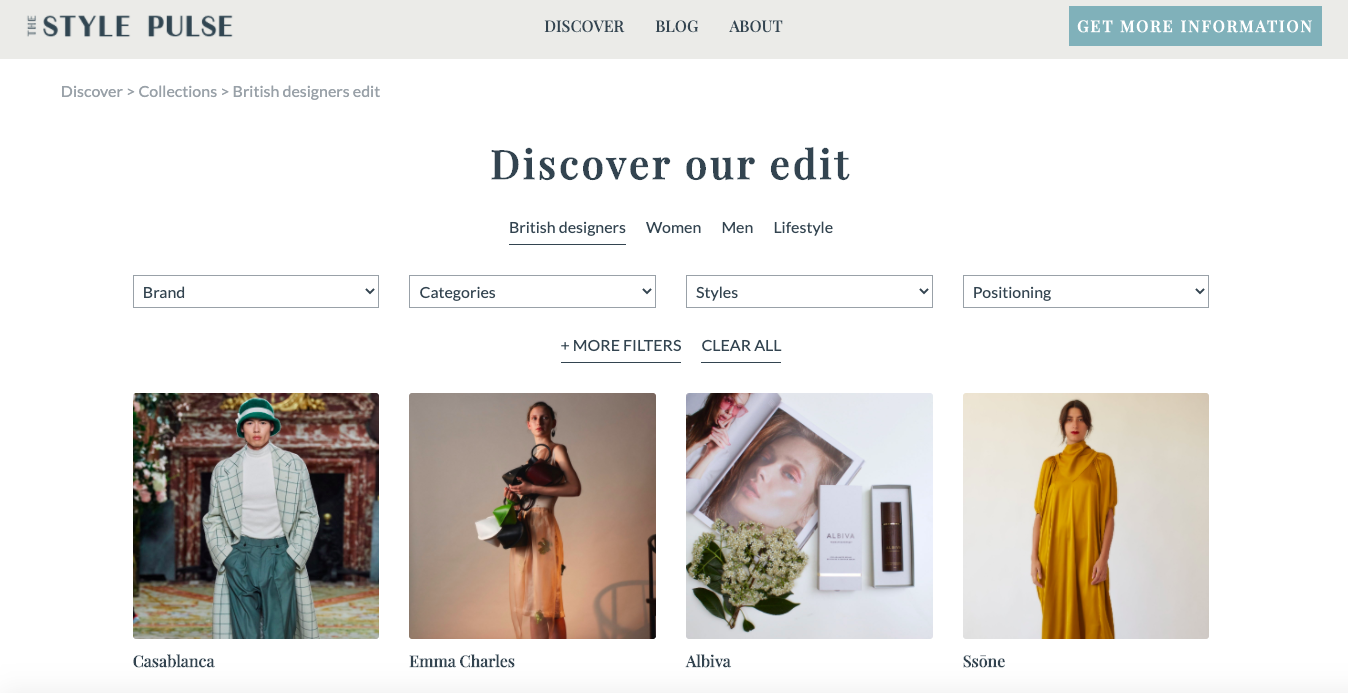 Our special edit of British designers was featured on the British Fashion Council's London Fashion Week platform.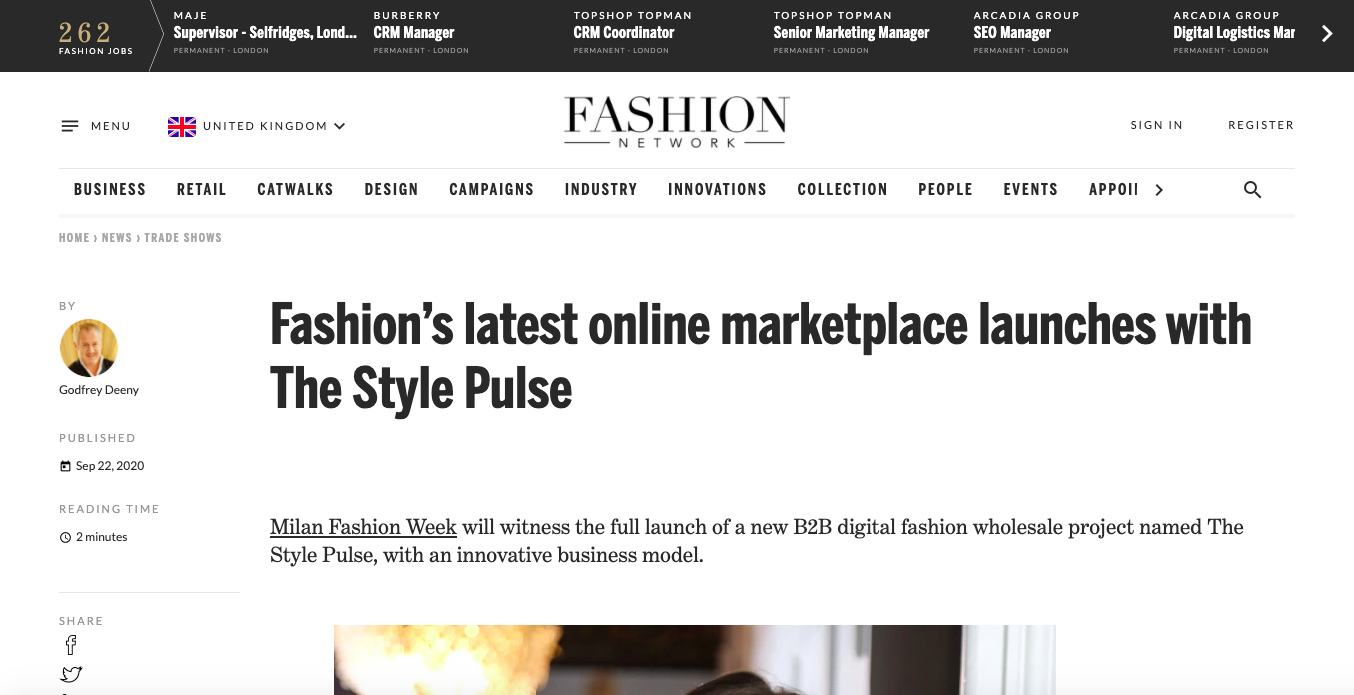 The Style Pulse is certainly user-friendly. One can cross reference by geographic location, category, pricing, season, origin, positioning or even where each label retails...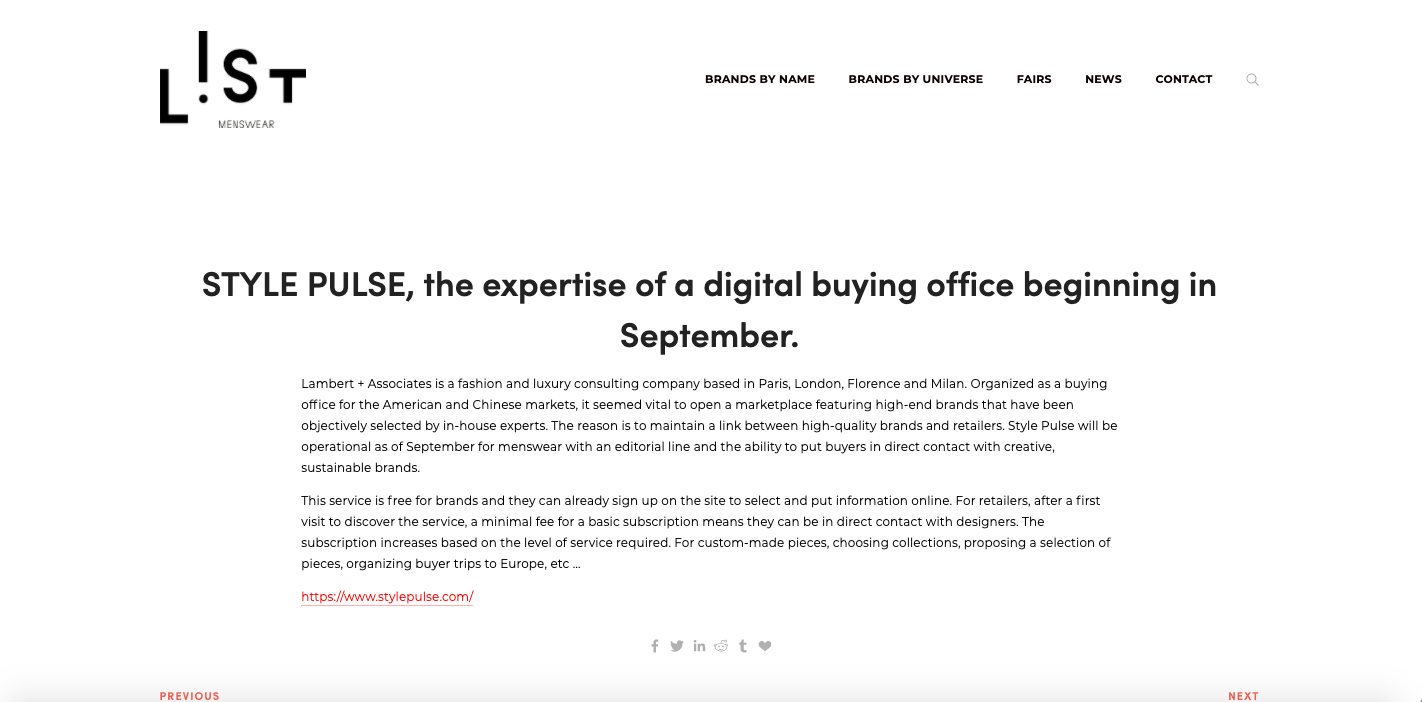 Organized as a buying office for the American and Chinese markets, it seemed vital to open a marketplace featuring high-end brands that have been objectively selected by in-house experts..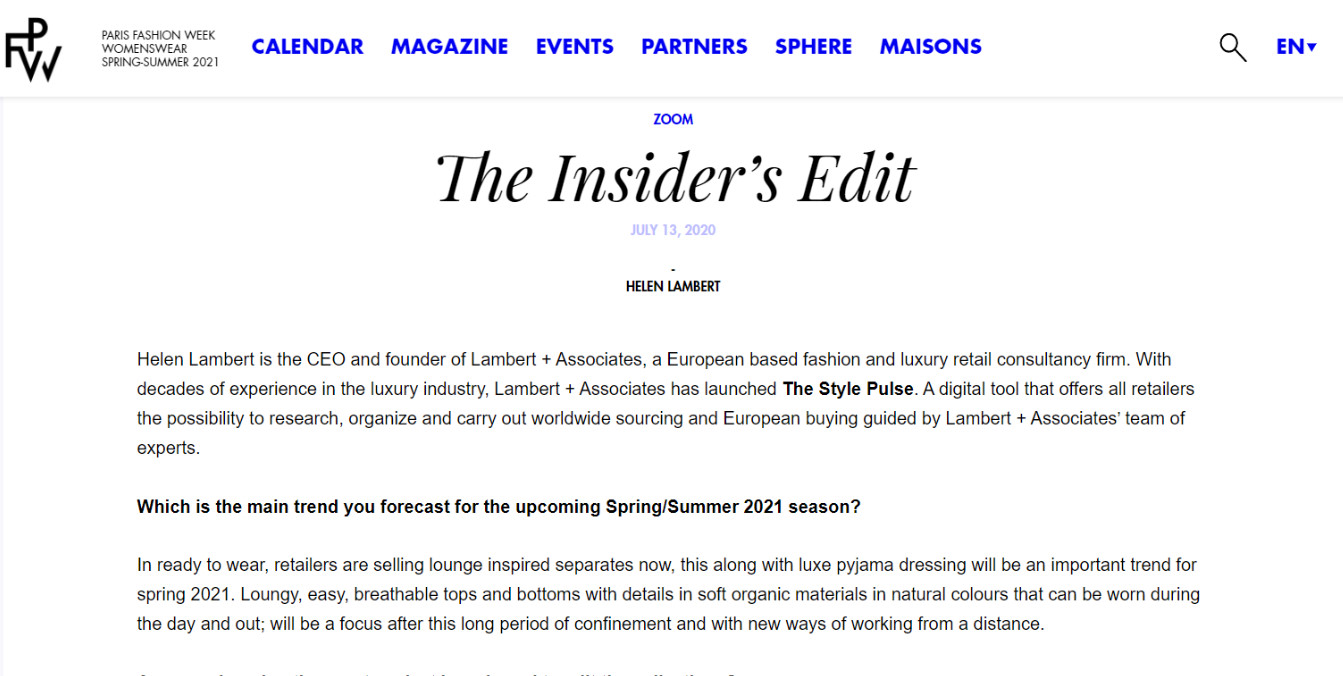 Millennials want transparency and want to feel that their items have longevity. Clothing made in organic materials; upcycled or recycled fabrics..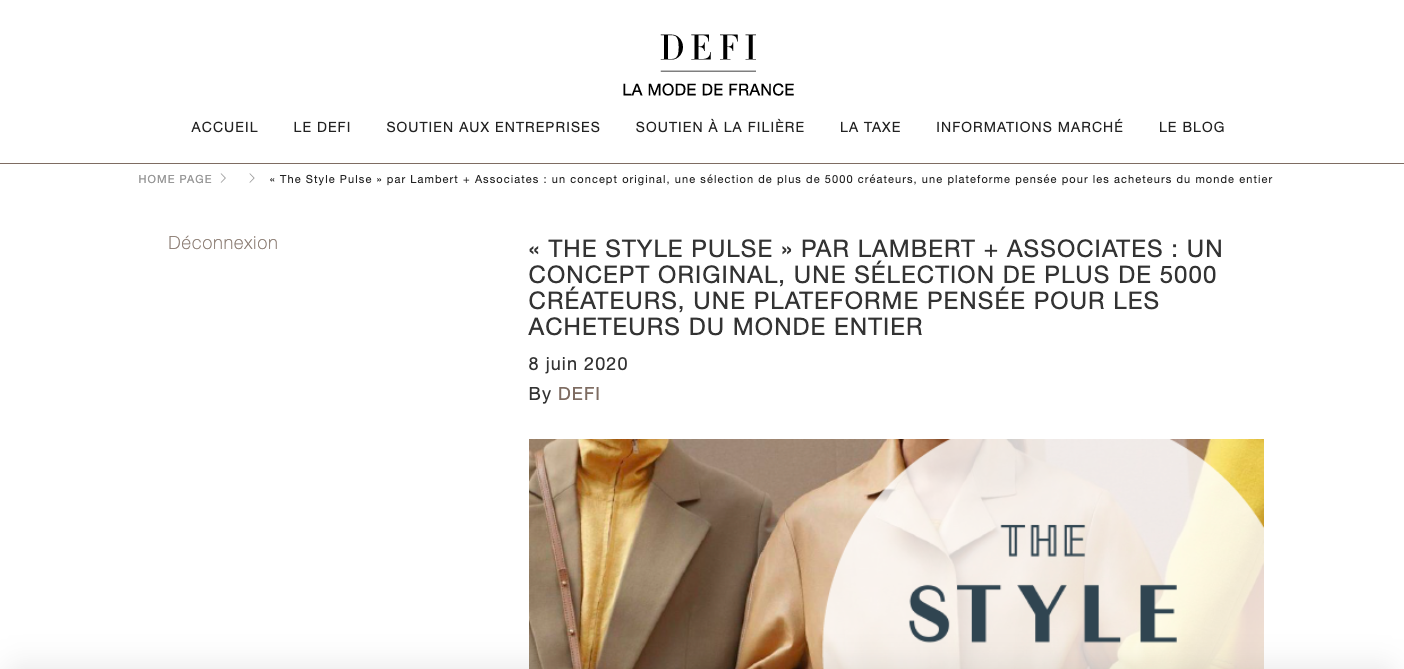 [The Style Pulse] is an original concept, selection of more than 5000 designers, a platform designed for worldwide buyers
We'd love to hear from you