We offer all retailers the best tool in the world to research, organise and carry out worldwide sourcing and European buying with our team of experts right at your fingertips.
Fast market intelligence, competitive pricing.
The Style Pulse helps you get rid of the too much. You curate, we discover.
Equip your retail team with expert market updates, a database of 5000 brands and trend forecasts.

Our reviews are 100% objective as brands do not pay to be featured.

With subscriptions starting from 450€ per month, retailers of all sizes can now have a trusted partner in Europe.

Buyer focused, technology driven.
The Style Pulse is developed by
Lambert+Associates
, a leading retail consultancy that helps brands and retailers to flourish in today's global marketplace, with 50 years of expertise in the fashion and luxury industry.
What our partners say about us
"Fashion is about relationships. The Style Pulse is backed by Lambert+Associates with whom we have been partners for over 20 years and we trust the people we know more than newcomers"
– Maria Lemos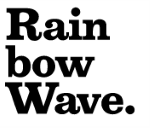 "The Style Pulse is a marketplace that connects the brands directly to the retailers. It would be a great opportunity for retailers around the world to see our product"
– Stephane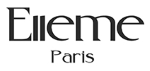 "We can see the linesheet, we can see the price point, we can see the style and we can understand if this brand can match us or not"
– Giovanni Romano



Enter Stylepulse.com, a new online platform [...] that lets retailers discover thousands of curated brands remotely, or better prepare for buying trips.
Our special edit of British designers was featured on the British Fashion Council's London Fashion Week platform.
[The Style Pulse] is an original concept, selection of more than 5000 designers, a platform designed for worldwide buyers
We'd love to hear from you